[23 – 25 November 2021] The Asian Institute of Technology (AIT), in partnership with Asia-Pacific Network for Global Change Research (APN), successfully organized the "Remote Sensing of Water" training event within the frame of the research project "Climate Change Risk Assessment for Southeast Asian Lakes (CCRASEAL)".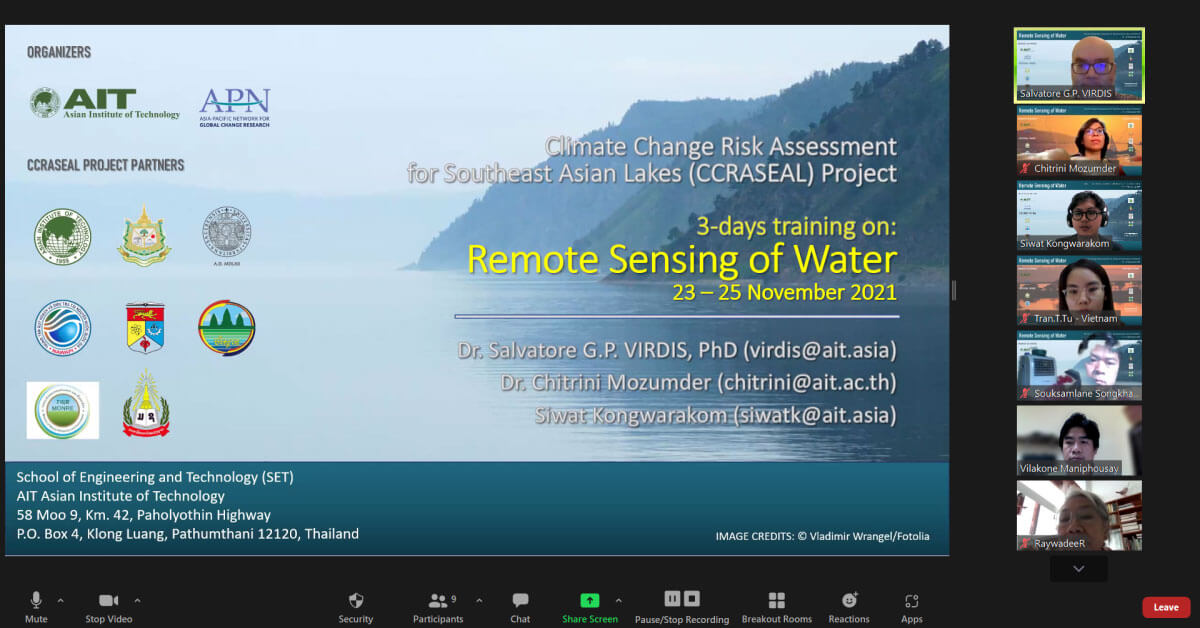 Virtually held on 23 – 25 November 2021 and coordinated by Dr. Salvatore G. P. Virdis, Assistant Professor at RSGIS/ICT/SET and CCRASEAL Project Leader, the course was co-designed and taught along with Dr. Chitrini Mozumder, RSGIS Research Specialist, and Mr. Siwat Kongwarakom, CCRASEAL Project Manager and RSGIS Research Assistant.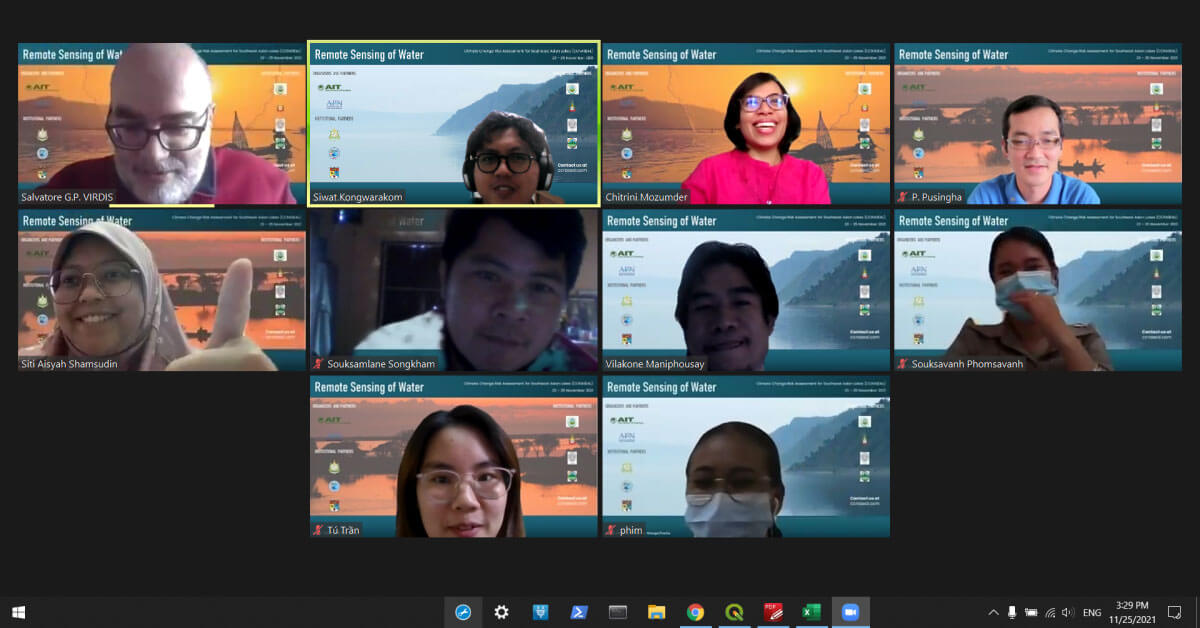 The "Remote Sensing of Water" course was attended by senior research and professional staff from the CRASEAL partners' institutions such as Ministry of Natural Resources and Environment (Thailand), Universiti Kebangsaan Malaysia (Malaysia), Office of the National Economic and Social Development Council (Thailand), National University of Laos (Lao PDR), Ministry of Environment (Cambodia), National Center for Water Resources Planning & Investigation MONRE (Vietnam), Department of Water Resources MONRE (Lao PDR), Department of Climate Change MONRE (Lao PDR).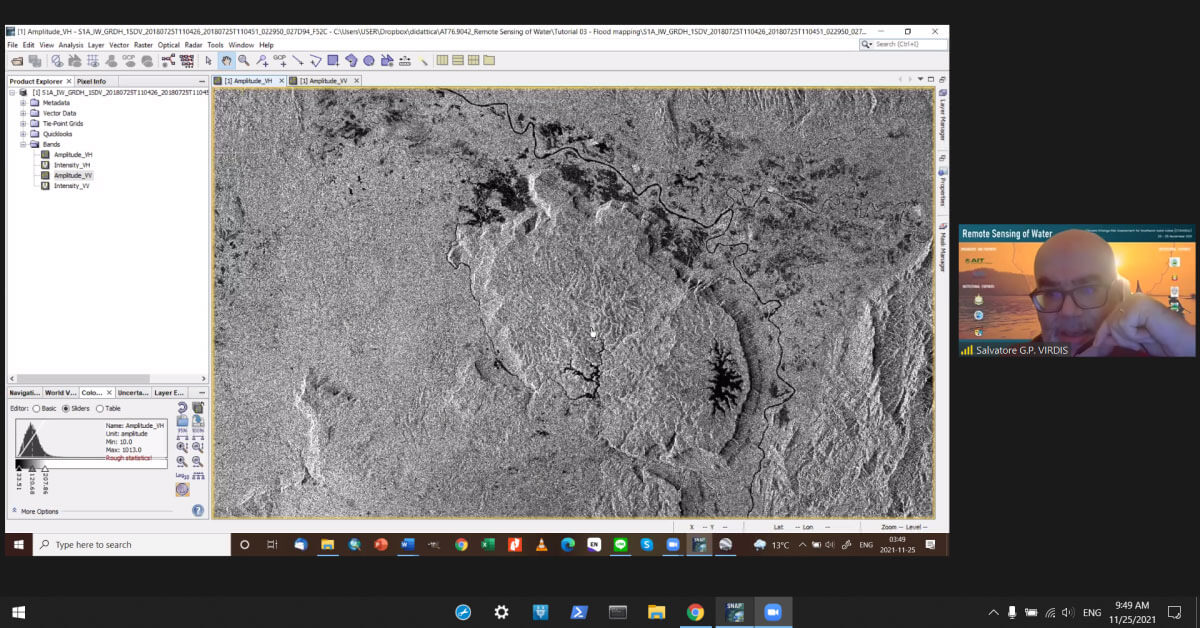 The three-day virtual training event aimed at providing the participants with basic theoretical concepts of remote sensing of water quality. The attendants gained practical remote sensing processing skills on i) atmospheric correction of satellite imagery and extraction of apparent and inherent optical properties from optically active water constituents; ii) Lake Surface Water Temperature (LSWT) extraction and trend detection and measurement; iii) Multi-temporal flood mapping.
The course organizers extend their sincere thanks to all the distinguished course participants for their active participation and constructive inputs during the whole duration of the event.